Television reception equipment
A wide variety of products available for happy homes, day-to-day communication, and the construction of a large-scale system.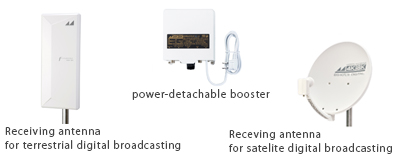 Telecommunications equipment
In the way of telecommunications equipment, we are developing and producting a wide variety of products including not only antennas for cellular phones and PHSs, which, as vital items in our daily lives, continue to acquire new functions, but also an official emergency notice system, official radio system for disaster and digital MCA radio system for the distribution industry.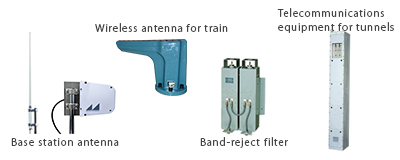 Telecommunications installation
Nippon Antenna is operating one step ahead of the times, taking the lead in the market by executing installation work for, among others, "prevention measures for TV electromagnetic interference," "MATV," "CATV," "satellite communication," "radio communication," and "a communal receiving system for hight-rise buildings." Needless to say, we do the maintenance work to ensure a comfortable broadcasting/communication environment.
Gap filler system
Research, designing and consulting
Optical transmission system for high-rise building(TV and BS/CS)
Shared optical fiber system
Insallation of digital transmission channel
Hybrid optical network
Connecting HT/cable modem
In-house satellite communication(VSAT)
BC/CS receiving system(TVRO)
Disaster-preventive radio system
Disaster-preventive system underground and in tunnels
Construction for closed space
Security equipment
It will contribute to the "affluent society in the safety and security" by the comprehensive strength, which is backed by many years of broad business experience and extensive know-how and advanced technology in telecommunications and broadcasting.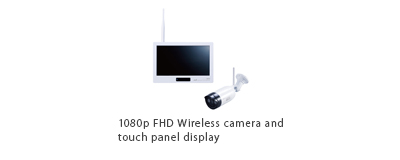 Information Network Equipment
Nippon Antenna is to take advantage of the know-how and sales network of television equipment-related business that has been cultivated so far, we will continue to aggressively expand in the center of the item, such as a smart device peripherals and accessories.
Bluetoothsup{®} speaker
Neck speaker
Bluetoothsup{®} handset
AC adapter
Mobile Battery
MHL cable
MHL adapter
Holder for tablet
NFC tag